Resource Manager
Workflow Approval Tool
Resource Manager goes far beyond allocating labor resource on project, it offers a suite of powerful tools including: Project Scheduling, Resource Planning, Time & Expense Tracking and Purchase Requisition. With the full integration with Sage 300 and more advanced features, Norming Resource Manager helps you manage your projects, resources and finances on time and on budget
Why Resource Manager
        Cost management is one of the most important aspects for all business. In professional service industry, accounting personal often struggle to keep their expense and timesheet details organized and spend up lots of their time inputting data into the accounting system. Resource Manager can ensure the data remains current without tedious data entry by accountant. 
        By providing web and mobile based Employee Self Service (ESS) Portal, employees are allowed to take care of their own expense or time reports on the ESS Portal.
        Taking advantage of the seamless integration with Sage 300, the documents approved in ESS can flow to Sage end of reimbursement, project cost updating and etc.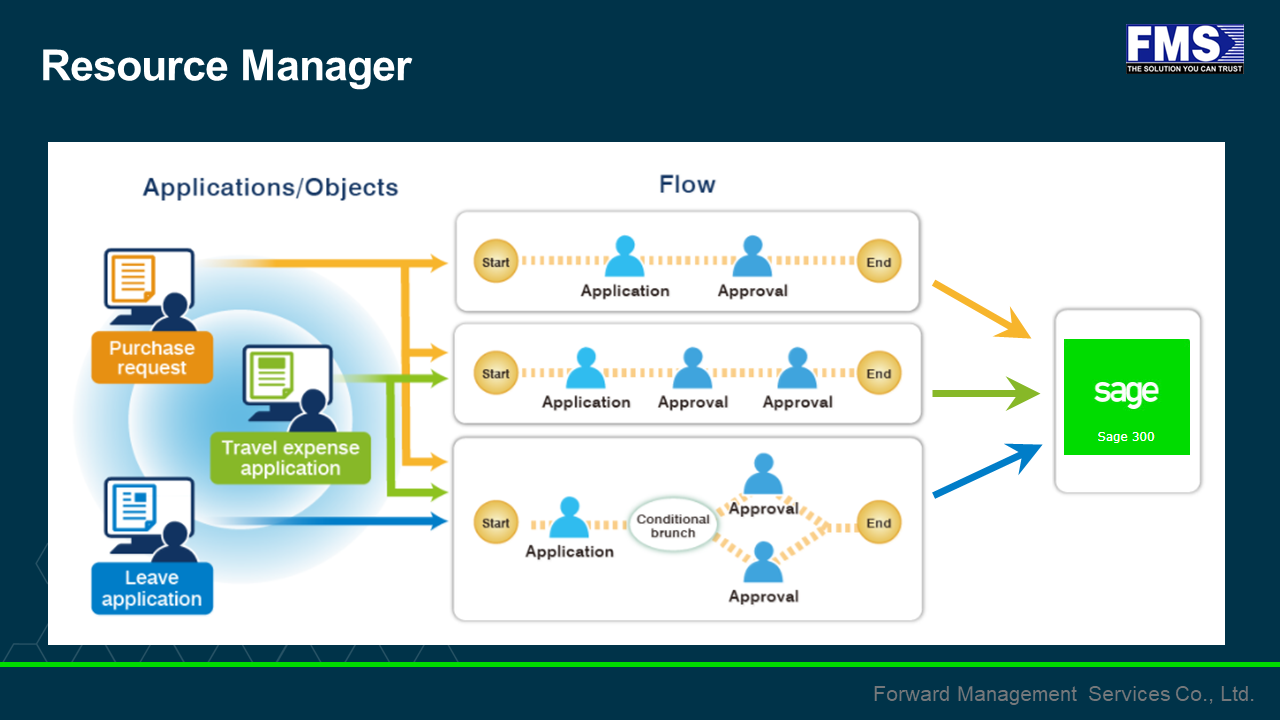 Travel & Expense
        Increase control on expense and visibility, accelerate the expense reporting and reimbursement process. Resource Manager allows you to track, analyze, and control employee travel expenditures.
        • Travel Request
        • Expense Tracking
        • Budget Control
        • AP/GL/PJC/Payroll Integrated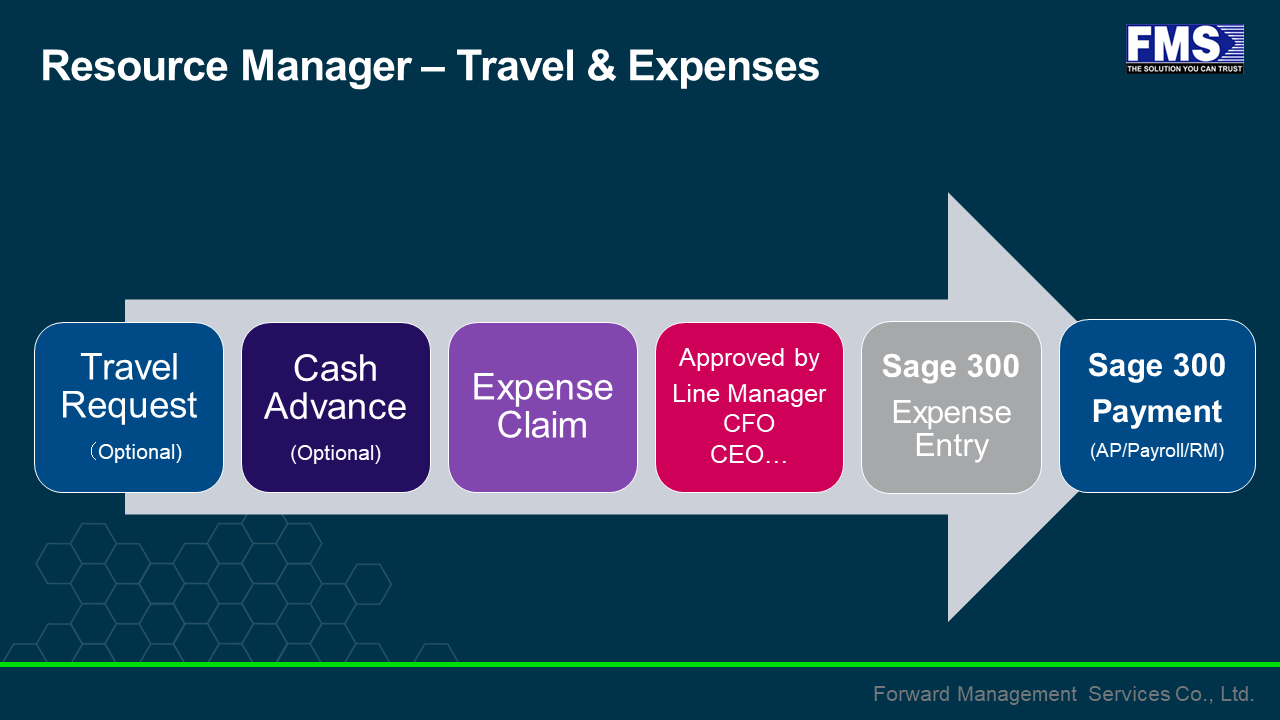 Time Management
        Capture and control employee time spent on task, projects in real-time. Empower you to manage time tracking for your billing and payroll easily.
        • Timesheet with Standard & Clock-in/Clock out mode 
        • Leave and Overtime Management
        • Payroll/PJC Integrated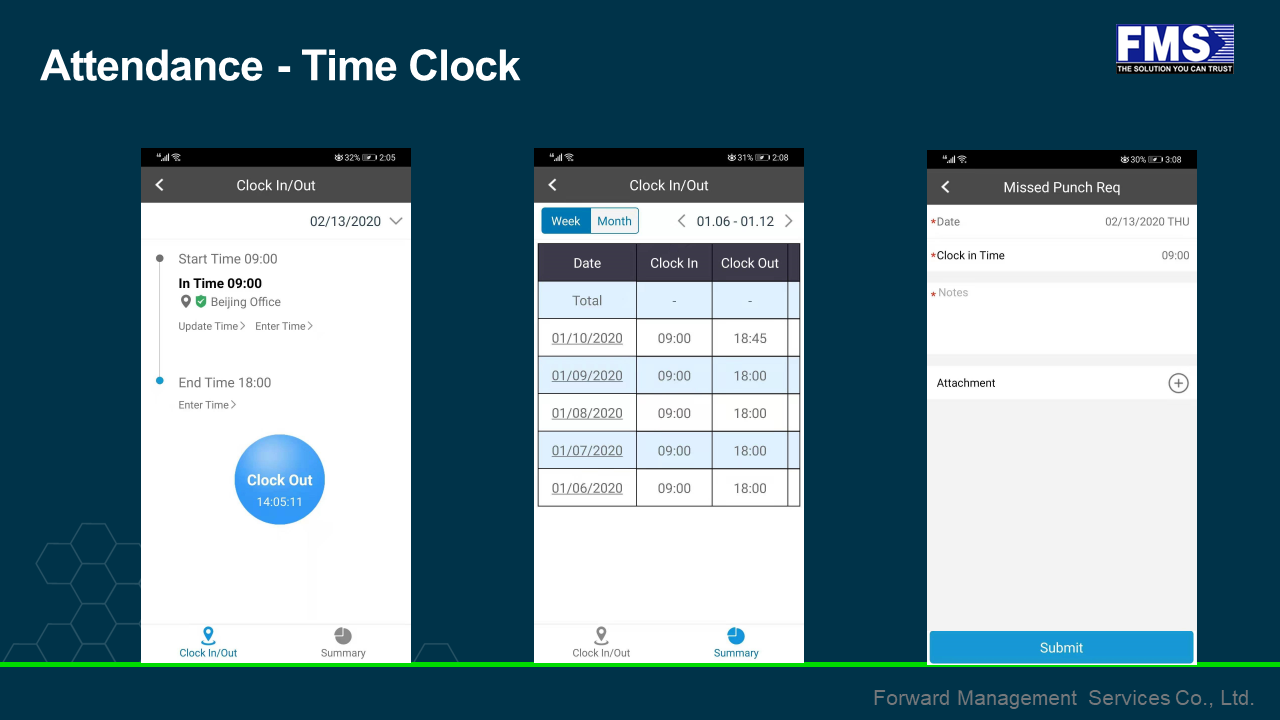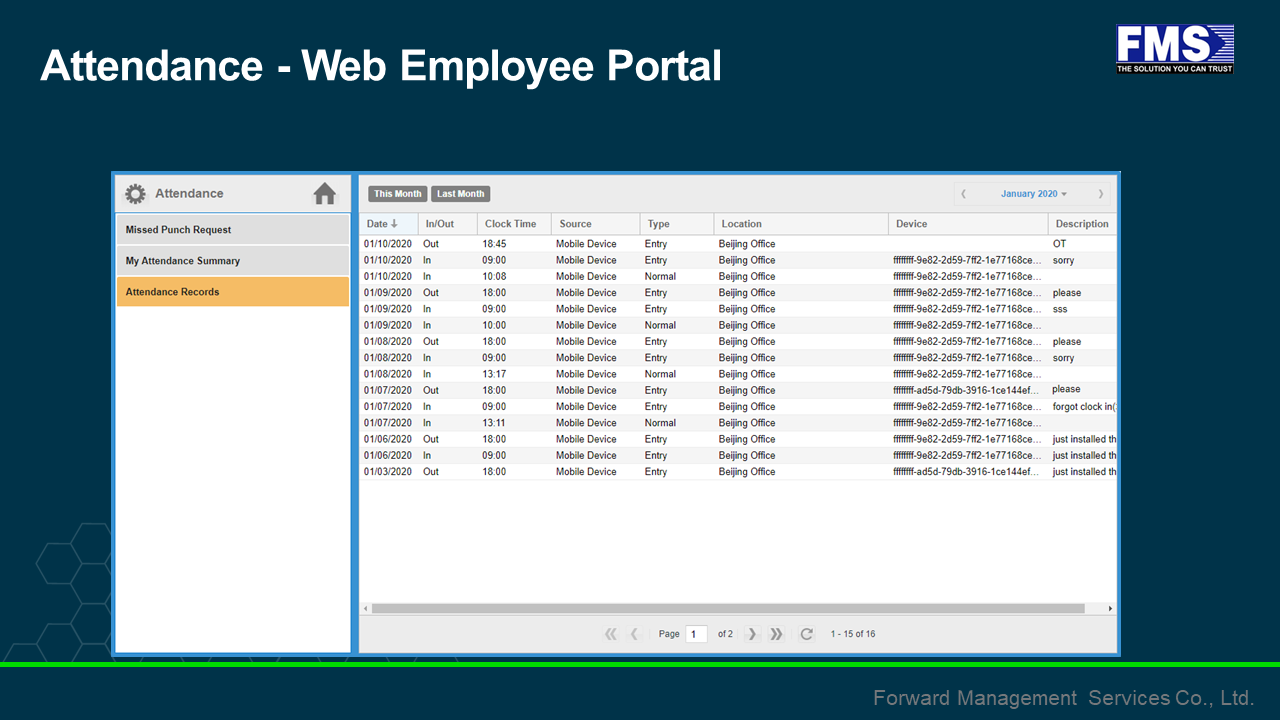 Requisitions
        Automates the entire purchase requisition process. Custom requisition form is enabled to cater to specific needs.
        • Purchase Requisition: Quotation Management, Multi-dimensional budget, PO integrated.
        • Custom Requisition
        • Item Requisition for internal usage
        • AP Invoice Requisition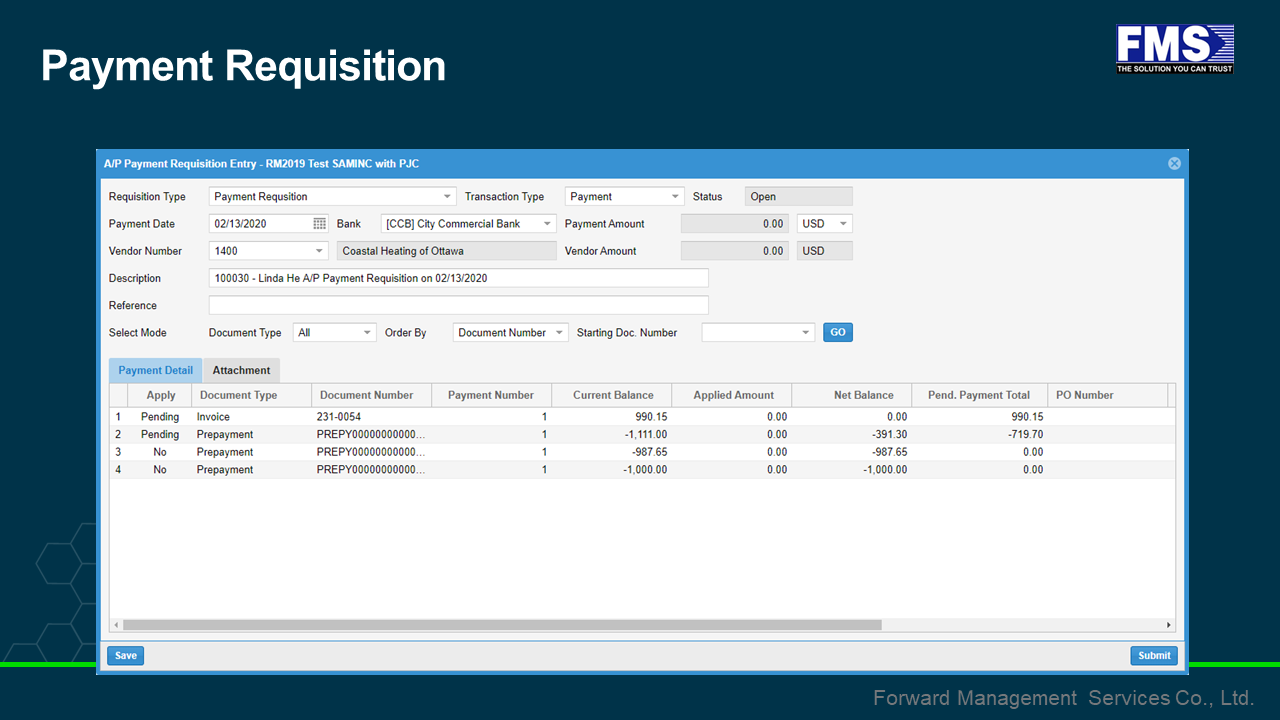 Project Scheduling & Resource Planning
        Gantt chart based scheduling tool helps you quickly build your project, task and milestones with ease. Gain insight into how resource are allocated.
        • Graphical Gantt Chart view
        • Personal & Team Calendar 
        • Actual labor cost vs Estimate labor cost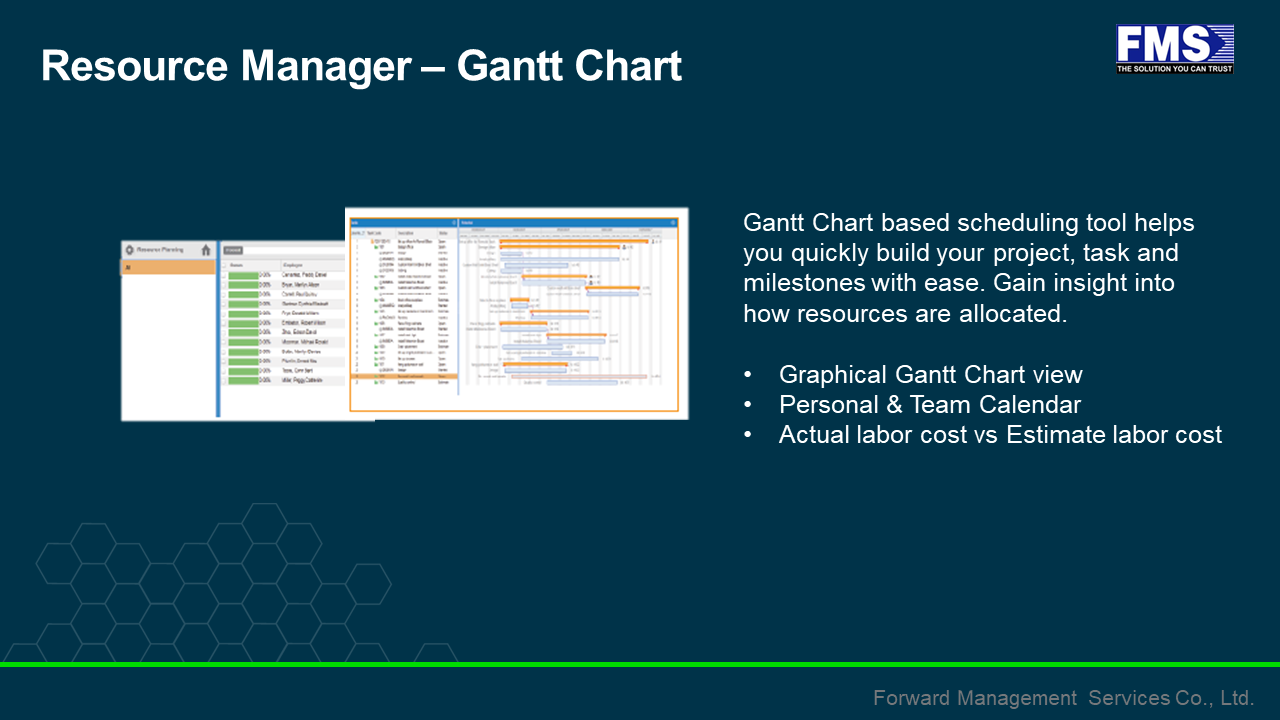 Workflow
        Customize your workflow to fit how your company does business.
        • Unlimited Levels of approval
        • Conditional based workflow
        • Custom Variable and Roles
        • Email Alerts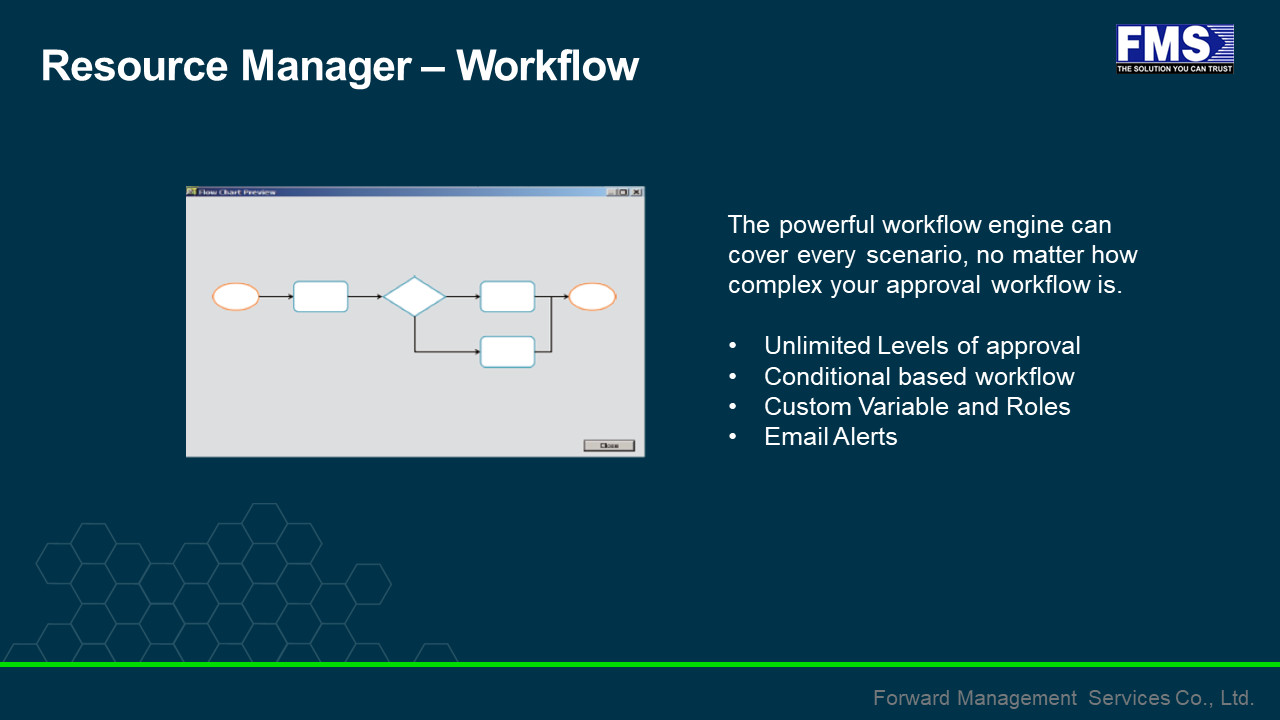 Web & Mobile Based ESS portal
        Intuitive and user friendly UI for employee to easily claim expense or submit their timesheet report and purchase requisition form via web portal. Manager can also make real time approvals using tablet or smartphone.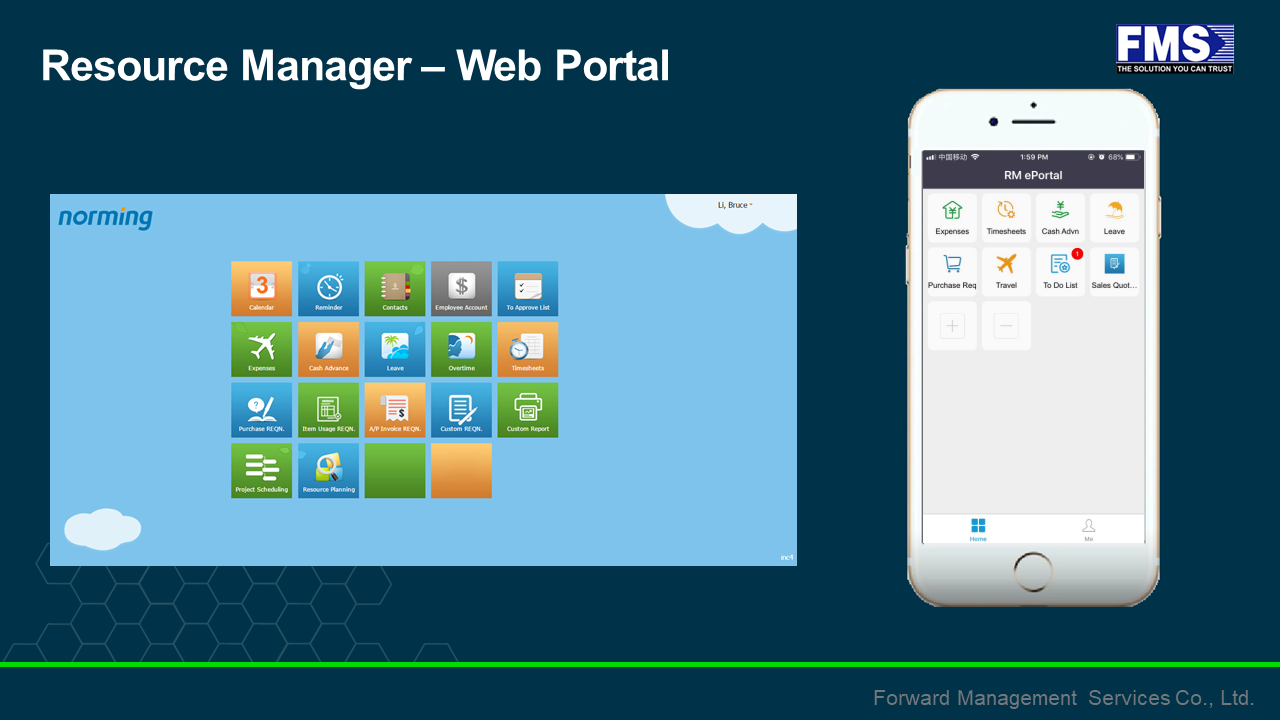 At Forward Management Services, We have years of experience and high expertise in Business Solution with ERP Software: (Sage 300, Sage X3, SAP Business One and Sage CRM) which is covered in all business process and all type of industries. Our FMS team will design, developed, implemented, and trained the most suitable and flexible ERP Solution to your business and your team. 
FMS - ERP Solution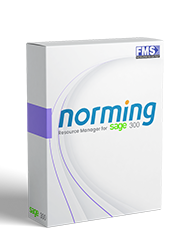 Resource Manager
Workflow Approval Tool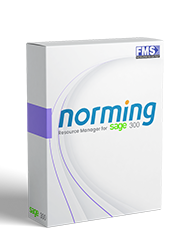 Resource Manager goes far beyond allocating labor resource on project, it offers a suite of powerful tools including: Project Scheduling, Resource Planning, Time & Expense Tracking and Purchase Requisition. With the full integration with Sage 300 and more advanced features, Norming Resource Manager helps you manage your projects, resources and finances on time and on budget